My brain is full of far too many things!
( There was an earthquake. It was interesting... )
Anyway, very long story shorter, my cat came back eventually,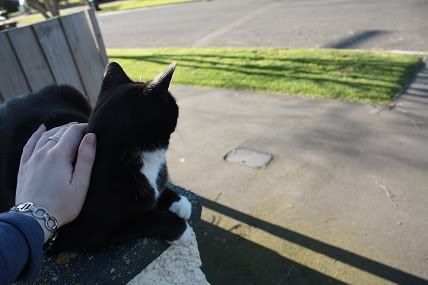 ISN'T SHE SO CUTE? I HAD TO RESIST POSTING ABOUT ELEVENTY BILLION PHOTOS OF HER I AM SO HAPPY SHE IS OKAY!
so did the power, everyone I know is okay, and this has been a VERY strange experience. Meanwhile I was going to rant about life being crazy at the moment, but I have already spend valuable essay-writing time on this entry (read: justifiable procrastination), so I best be off. Thanks for the people that commented on my 'I'm alive!' post. :) I shall continue to live, if in a slightly deranged form, as usual.

Love love!
Current Mood:

alive