When all else fails, when life is otherwise completely suck, when all you have are frownies...
bake cake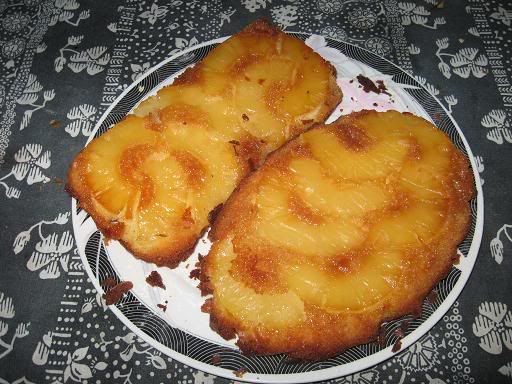 No really, it makes everything better.
This was my very first attempt at a Pineapple Upside-down Cake. Mainly because I had the right ingredients and I've read about them so much in the Stephanie Plum series I wondered what they were. Totally yum and definitely making again. Should have used more baking powder though.
YUM! WIN!